---
| Apple Podcasts  | Spotify  | Google Podcasts  | Amazon Music  |  YouTube  | Local Player |
Episode 40 – Does your trainer care about you?

Feedback on training style, learning and retention techniques, human limits and the future of online training. The English Coach Podcast has matured over the past year – and is still about offering you immersion into the language – into real things and real personalities – from wherever you are. The show: inclusive, non-pretentious. For people who want to improve and keep their language skills. Real conversations, real things in a fun and interesting way.
Shownotes: English Coach Podcast – Living the Language
---
Showguest: Gary Lim – App Developer and past Course Participant
---
What's in it for you?!
This Episode is about Direct Feedback.
It looks at:
>> How can you benefit from the quality of commitment that your trainer has.
>> How it affects you as a person and the level of success that you achieve.
>> What drives the trainer, and coming to terms with the human limits associated with online media.
Sustainable Language Acquisition = Nachhaltiger Spracherwerb.
---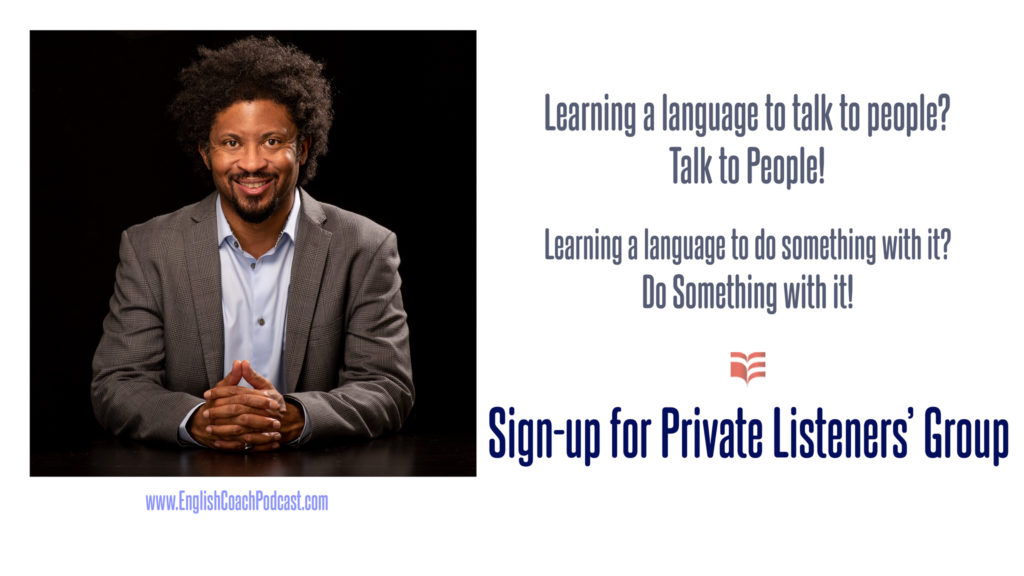 ---
---