---
Episode 29 – The planned purpose of this interview was to explore the topic of diversity, and the importance of the English language in international businesses and organizations.
Shownotes: English Coach Podcast – Living the Language
---
| Apple Podcasts  | Spotify  | Google Podcasts  | Amazon Music  |  YouTube  | Local Player |
---
For this Episode of the English Coach Podcast – I proposed to our guest the following,
"My goal is to enrich the entire learning experience of my course participants, and to offer them a way, to stay in contact with the language. The podcast is not an English Lesson – it is a conversation with relevance in English – and a little German."
By now however the topic of diversity in all senses of the word – and the importance of English in international spheres are already quite laboured topics and well understood by most of us. So since this is my show and this is her stage, we both gave ourselves permission – and with good reason, to throw the plan to the wind and to let the conversation unfold – naturally along other the parallels of our own practice.
In the first part of the interview we approach the questions:
How to build bridges of understanding and agreement between all the parties involved in a training or coaching program? Who carries what responsibility? What is the importance and scope of reflection, what role does it play? What is the essential difference between training and coaching, and how is progress measured? Who gives you permission to be successful at your own target skill, and who gets to tell you who you are?
In this the second half of Episode 29 we broach the questions:
How is return on investment for training or coaching initiatives perceived? What is the value of these returns and how are they measured? What are some of the things that that help to form a practicing Leadership Coach? What is the current trend, as it relates to rethinking leadership and its role in facilitating motivation and fulfillment for employees? How do veritable contrasts coincide?
Showguest: Jennifer Roch – works
---
---
Show Host: Ian Antonio Patterson: All episodes | your feedback |
---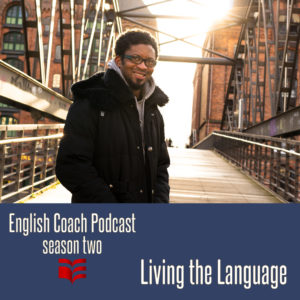 ---
---
---
---
---
---
---
---
---