---
Episode 53 – of the English Coach Podcast takes a playful authentic approach. As a Trainer and Coach of English Language for Work – the goal that I have given to myself here is to enrich the adult learning experience with real conversations, real themes and experiences of real people – in a fun and interesting way. There is somewhere else for grammar puzzles.

Ian Antonio Patterson – 2021
| Apple Podcasts  | Spotify  | Google Podcasts  | Amazon Music  |  YouTube  | Local Player |
Graduate of Economics, professional ballroom dancer – seasoned martial artist, trainer and photo model from Moscow – our guest for today.
Showguest: Elena Zander – Professional website | News Letter | Instagram
---
Episode 53 – supporters
Andy Beck Personal: Instagram | Website | YouTube | Song-cover release "I see Fire"
Backing Music: Jamaican Electro by Easy of OMG Business Network LTD
Martial Arts School : Systema Akademie Berlin
---
This one goes out to – all my dancer friends, particularly those who have been guests on the show – and my father who's recently become a fan =) This small token of gratitude goes out today – because I do this for people – and some souls help to make – and keep it easy for me, to take my usual relaxed accessible human approach, to your learning experience.
English Coach Podcast – Living the Language – iAntonio
Thanks for listening, looking forward to hearing from you and bye for now.
---
Sustainable Language Acquisition = Nachhaltiger Spracherwerb.
---
Full Episode on YouTube (audio listing)
---
Published Episode Preview – "Küchengespräch"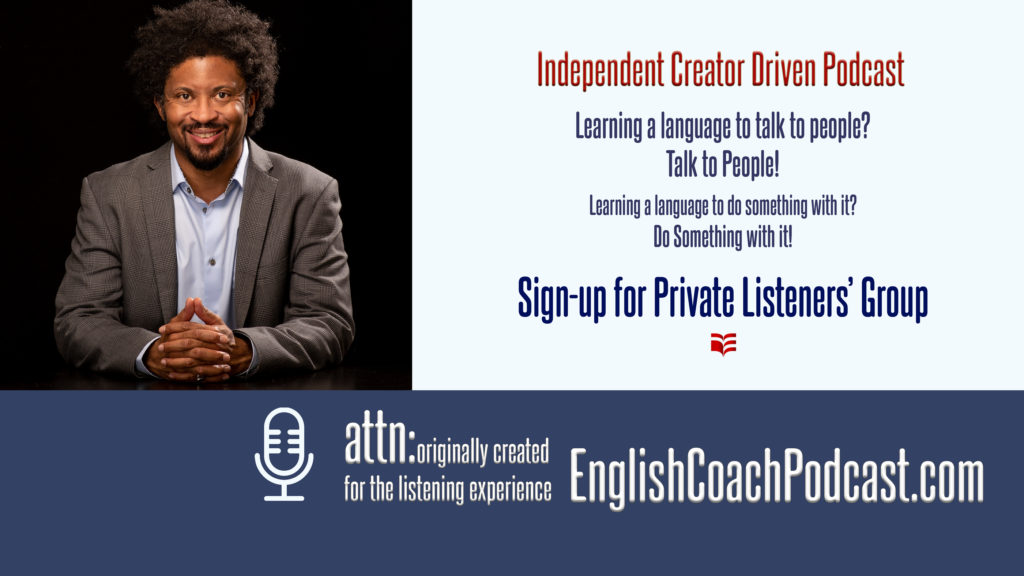 ---
---